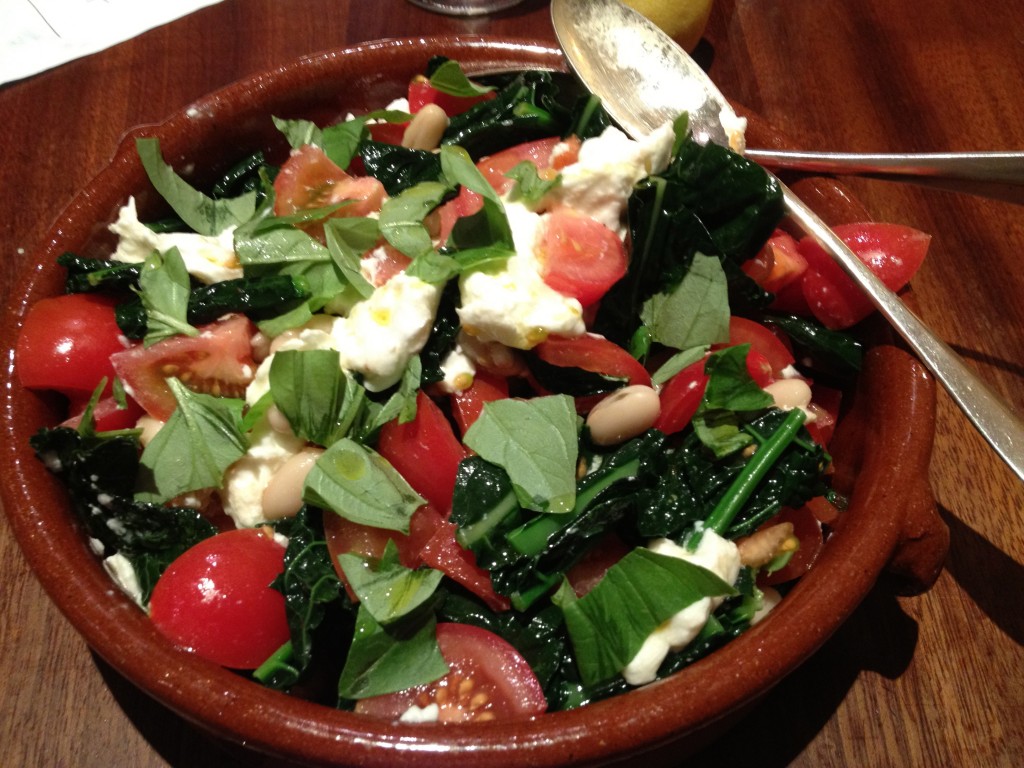 I've just been home to Yorkshire, where it seems reports of a duff vegetable harvest are exaggerated. The vegetable patch is looking better than I've ever seen it – giant red cabbages, great autumn lettuces (letti?), and leeks you could batter someone to death with. I picked some cavolo nero and made a salad to go with Mum's excellent fish pie.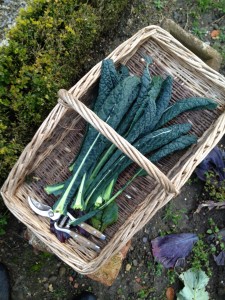 Serves 6
A good handful of cavolo nero
A tin of cannelini beans
A clove of garlic, peeled and sliced
A few ripe tomatoes, chopped
A ball of mozzarella
A few basil leaves
Olive oil
Lemon juice
Salt and pepper
– Bring a pan of salted water to a boil and drop in the cavolo nero. Simmer for 90 seconds then plunge immediately into cold water. Simmer the beans for 3-4 minutes then drain.
– Squeeze the excess moisture out of cavolo nero and roughly chop. Heat a little oil in a frying pan, then gently fry the garlic for a minute or two. Add the cavolo nero and warm through, then mix with the beans and the chopped tomato. Tear the mozzarella into small pieces and add to the mix along with torn basil. Add the juice of a lemon, a good glug of oil and season with salt and pepper. Serve.