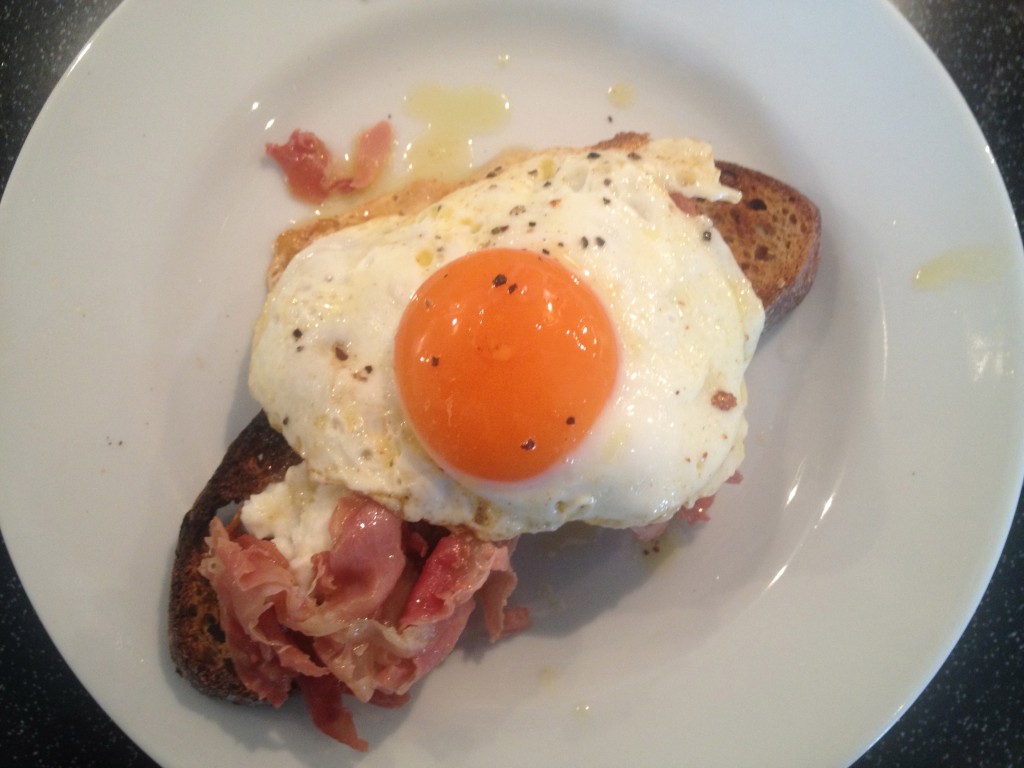 There's a very nice lady in Dorset called Sasha who runs Club Truffle. Dorset, you say? Truffles? Indeed, indeed. As I wrote for the Guardian last week, it's a good year for British truffles. Sasha has so many that she very kindly sent me one, a decent-sized one too. It spent a night in a jar with half a dozen eggs, then we ate this.
Serves 6
200g prosciutto
25g butter
6 eggs that have spent some time in the company of a truffle
6 slices of bread
Half a clove of garlic
A mozzarella ball
Salt and pepper
Oil
* Heat a little oil in a non-stick pan and fry the prosciutto until crisp. Set aside. Throw the butter in the pan and fry the eggs, three at a time if necessary. Meanwhile toast the bread.
* Rub the toast with cut garlic and drizzle with olive oil. Put a few pieces of mozzarella on top, then add the prosciutto. Finish with the fried eggs, pouring over any butter from the pan, and serve.