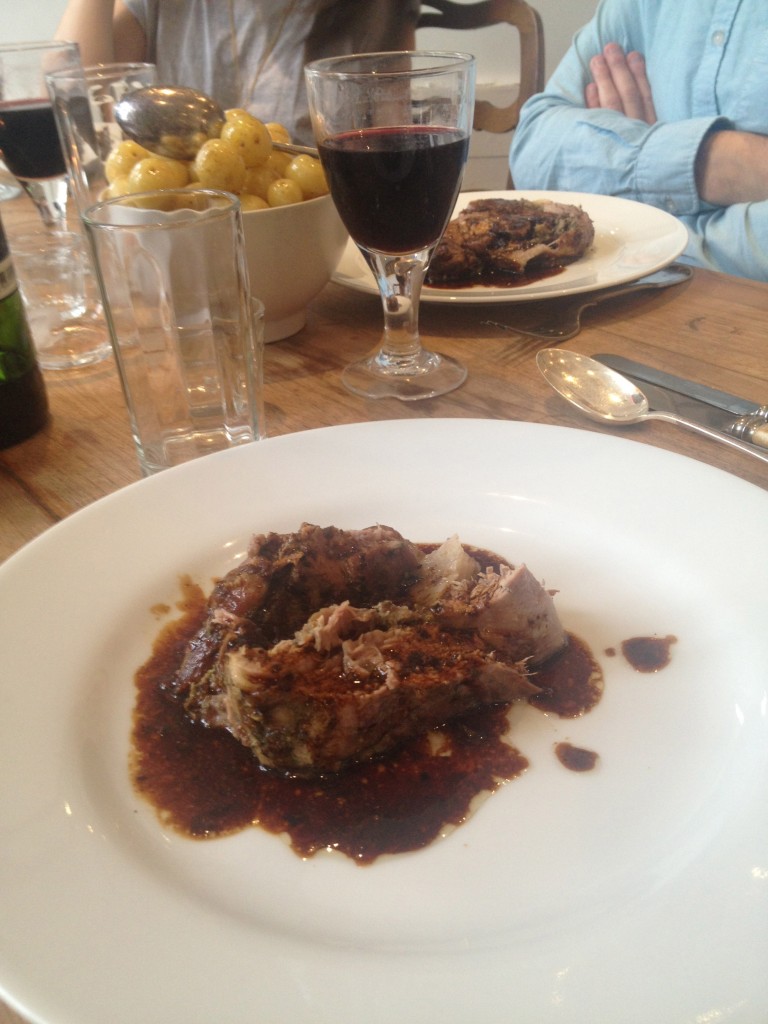 This is more of an internal salsa verde than a stuffing, really. The stuff doesn't come spilling out in a heap of breadcrumbs and spinach, but rather imbues the meat with rich, sweet garlic and lively anchovy. Just the thing for a Sunday lunch, this.
Serves 6-8
1 shoulder of lamb, deboned
2 garlic bulbs
A tin of anchovies
A fistful of parsley
2 sprigs of rosemary, needles only
A glass of red wine
300ml chicken stock
Olive oil
Salt and pepper
String
– Set the oven to 180C. Cut the top third off the garlic bulbs and discard. Rub the bulbs with oil, salt, and pepper, and roast face down in the oven for 30-40 minutes, until soft and golden. Leave to cool for 20 minutes, then squidge into a food processor or pestle and mortar (the cloves should pop straight out). Blend with the anchovies, parsley and rosemary, adding oil as you go until smooth. Season with salt and pepper.
– Lay the lamb shoulder skin side down and season the flesh with salt and pepper. Spread with the garlic and anchovy doings, then roll up tightly. Tie up with string as neatly as you can – this is a helpful video –  and set aside until needed.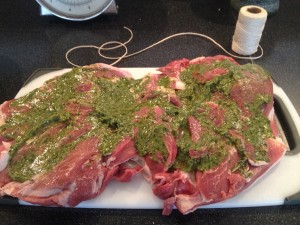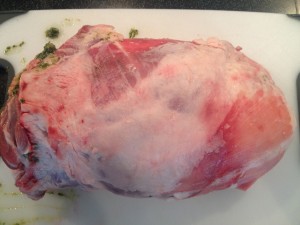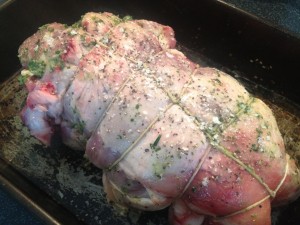 – Preheat the oven to 220C. Season the outside of the shoulder with salt and pepper and rub with oil. Roast for 20 minutes at 220C, then turn down the oven to 170C and roast for another 2 hours and 40 minutes.
– Remove to a carving board to rest. Drain off any excess fat in the roasting pan, then put the pan on a high heat and add the wine. Boil quickly, scraping up all the bits in the pan, then add the stock. Simmer for 15 minutes.
– Carve the lamb into thick slices and serve with the gravy.