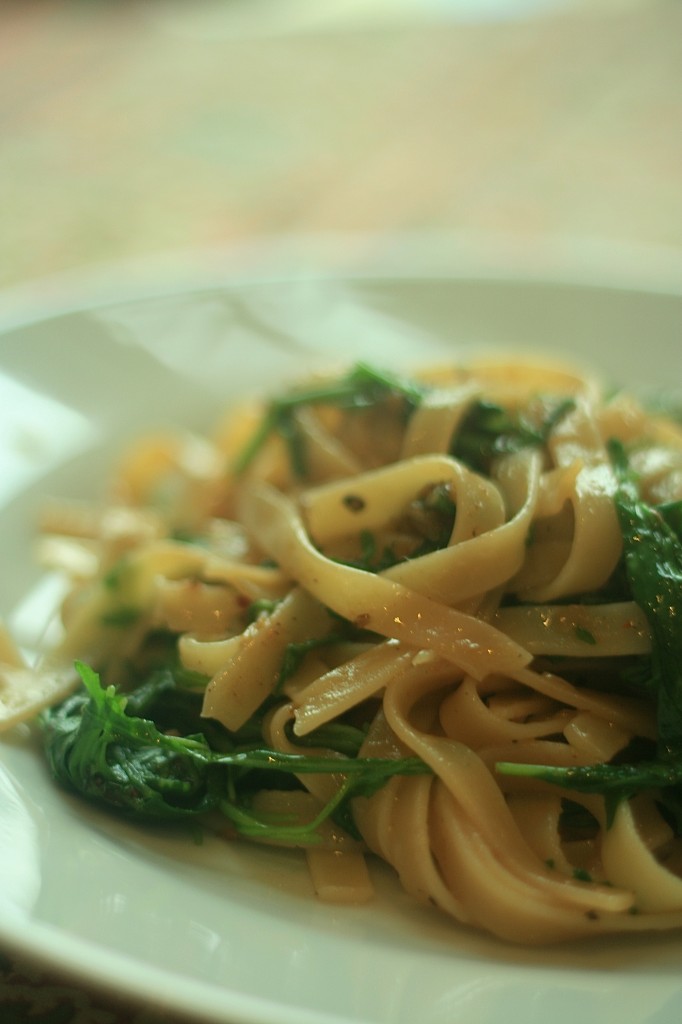 It has long seemed to me that if we're to feed 9 billion people come 2050, the priority shouldn't be synthetic meat nor GM crops, but working out how to stop wasting so much food. Today a study revealed that something like half the food produced on this planet ends up in the bin. I am no saint when it comes to this – much festers in my fridge (not so much since the Secret Larder stopped happening at home – more on that tomorrow) – though as any regular readers of this blog will know I'm a fan both of leftovers and of dishes cobbled together from the walls of the fridge (aka fridge sluts). Anyroad, lunch today was just such a number – a sad-looking bag of rocket, a jar of anchovies that I bought in Spain 2 years ago, their remains unloved and out of date since last May, the final strands from a packet of pasta…you get the idea. It was delicious, and quite probably a meal saved from the bin.
Serves 1
Pasta of your choosing (spag, ling, tag best I reckon)
A shallot, peeled and finely chopped
A clove of garlic, peeled and finely sliced
A pinch of chilli flakes
A few anchovy fillets
A handful of rocket
Lemon zest
Salt, pepper, olive oil
– Bring a pan of salted water to a boil and add the pasta. Fry the shallot, garlic and chilli in olive oil, then add the anchovies and continue to gently fry. Season with plenty of pepper, not too much salt.
– Drain pasta when cooked al dente according to pack instructions. Add to shallots etc. along with the rocket and a little lemon zest. Toss through until the rocket has wilted. Serve.