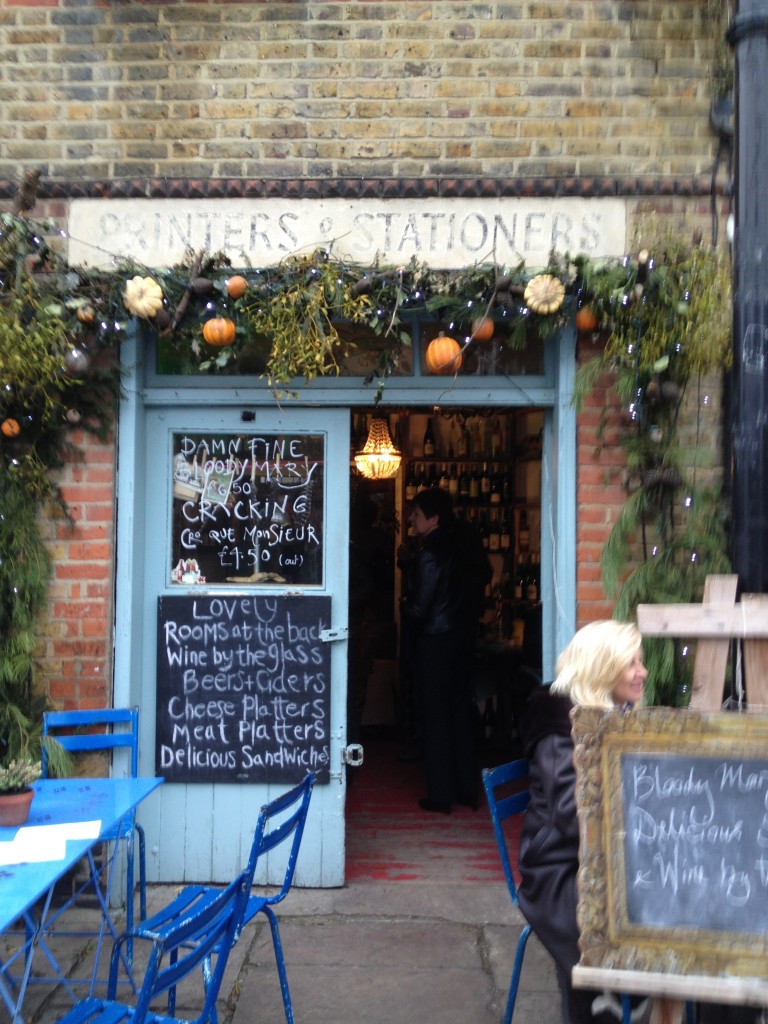 After a couple of  months' pause to get married, finish writing a book, and generally rethink the Secret Larder, we are back with an antartically cool new venue. It's called Printers & Stationers, a wine shop and bar off Columbia Road in Shoreditch, and now the Secret Larder's new home.
Details, then. The first excitement, other of course than it being in this incredible location, is that we're going to be operating on a weekly basis now (every TUESDAY). It'll still serve 20 people, it will still comprise 4 courses plus welcome cocktail, plus coffee and homemade truffles and, despite doom and gloom about rising food prices, it'll still be an absolute steal at £30-a-head suggested donation. Best of all, being in a wine shop, we're going to be focusing much more on the wine you drink, with Augustin and I having deep and Gallic discussions about the best wines to go with the food. They'll be available by the bottle and by the glass. If you'd like to bring your own wine then by all means do, though there will be a corkage charge of £10 a head.
We're really excited about this, and can't wait to welcome you into the bosom of the all new Secret Larder.
Muchest love,
James and Rosie (and Augustin and Hugh).
*This time around priority will be given to those who lost their places at the end of last year, but now that we're a weekly enterprise I'm sure you'll be supping on our fare before long, come what may.