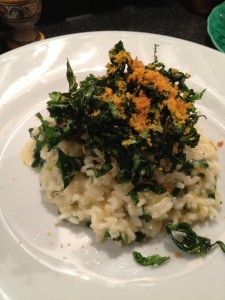 This time five years ago I was living in Paris, working in television, trying to improve my French. I say working in television, I was doing an internship for a television production company, spending my days dicking about on the internet, watching South Park with my colleague Steve, and participating in daily quizzes set by fellow bored stagieres. And I say trying to improve my French, but in reality I lived with four Brits and socialised mostly with fellow year abroaders. Ambitious stuff. Our main French friend was a neighbour called Sylvie, an architect with a kind smile and a frightening intellect. Sylvie had a house in Sardinia, and came for dinner one night with some bottarga, the salt-cured roe of a grey mullet. I'd never met the stuff before, and, hidden away in the kitchen, sliced a bit off and popped it in my mouth. It was like eating a fishy candle – waxy, salty, piscine, not all that pleasant. Rather like the anchovy, bottarga is best in the company of others, where its intense flavour works as much as a seasoning as anything else.
Serves 4
25g butter
2 shallots, peeled and finely chopped
1 clove of garlic, peeled and finely chopped
300g risotto rice (I used carnaroli)
Pinch of saffron
125ml vermouth or white wine
1.2l chicken/veg stock
25g bunch of parsley, leaves and stalks separated, both finely chopped
200g chard, leaves and stalks separated, stalks finely chopped, leaves thinly sliced
A good handful of cooked mussels, no shell
Zest of a lemon
2 tbsp creme fraiche
Bottarga
Vegetable oil
Salt and pepper
– Warm the stock up over a high flame until just below a boil, then keep warm over a low heat.
– Melt the butter over a gentle flame and add the shallots. Season with salt and pepper and cook for 10-15 minutes until soft. Add the garlic and cook for another minute or so, then whack up the heat and add the rice. Stir for 30 seconds to a minute, then add the vermouth and the saffron. Simmer, stirring as you do, until reduced, then add a ladle of the stock. Stir, simmer, reduce, adding a ladle of stock when necessary, for 15 minutes or so, until the rice is thinking about being cooked but isn't quite there yet. Add the parsley and chard stalks and cooked mussels and turn the heat down low. Keep stirring every now and then but focus on this next bit for now.
– Tip an inch of oil into a saute pan or deep frying pan and heat over a medium-high flame. When hot (thrown in a piece of bread and it should sizzle), add the sliced chard leaves. Fry for a minute until crisp, then remove to kitchen paper using a slotted spoon.
– Stir the creme fraiche, lemon zest, and parsley leaves through the risotto (and a splash more stock if necessary) and check for seasoning. Serve the risotto topped with a handful of crisp chard and a generous grating of bottarga.