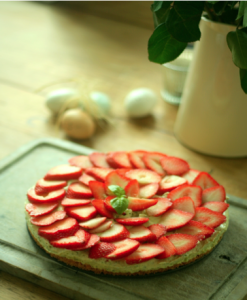 There's a fun little competition going on over at the Lurpak Bake Club. All you have to do is submit a tart recipe and you're in with a chance of winning dinner for you and a friend cooked by me.
Here's what you'll eat:
Bagna cauda with radishes, asparagus, and whatever else is in the garden
Watercress soup, smoked olive oil, edible flowers
Spiced fillet of lamb, middle eastern tomato salad, cow's curd
Strawberry and basil tart 
Worth scribbling out a quick recipe, don't you reckon? Click here to enter the competition.