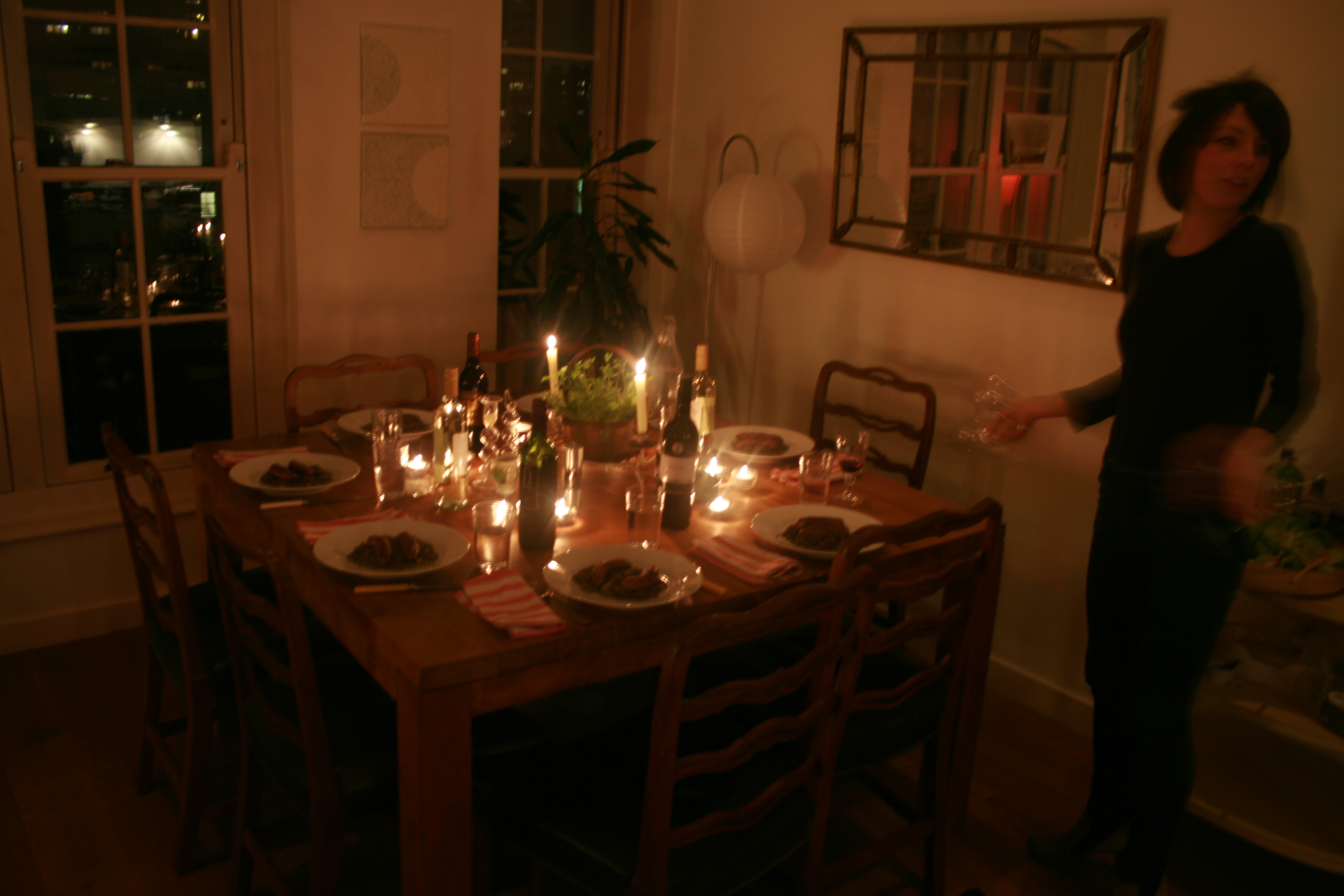 Inspired by the brilliance of the Hart and Fuggle pop-up restaurant this month, I felt the time had come to open my own supper club in North London. So, from 25th March, every other Wednesday my girlfriend and I will turn our sitting room into a dining room.
THE RESTAURANT: We have a total of 20 places each night. Parties from 2 – 8 people are welcome. The Secret Larder is also available for private parties, which can be held on any night you fancy.
WHAT YOU'LL GET: An intimate evening of lovingly prepared food, coming in the shape of a three course set menu*, with coffee and chocolates afterwards.
WHAT TIME: 7.30pm
BOOKING: Tel. 0207 697 0366 Email. jteramsden(at)gmail(dot)com.
We'll let you know how to get here once you've booked.
*please mention any dietary requirements when booking and we will move heaven and earth to make sure you don't feel like an afterthought.
CLICK HERE TO JOIN THE SECRET LARDER FACEBOOK GROUP.